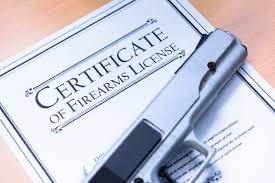 No Guns For Convicted Criminals
Join us and tell your reps how you feel!
Under California law, many convicted criminals who receive diversion on mental health and other grounds can continue to hold a gun license. This dangerous loophole lets preventable gun violence spread in our communities. Golden State Communities supports legislation that would prevent convicted criminals from owning guns until they are no longer a threat to our communities. Click abover to Tell Politicians—No Guns For Convicted Criminals.